Yesterday, professional wrestling news sources confirmed the release of WWE Superstar Lars Sullivan.
Sullivan (real name Dylan Miley) has been a hotbed of controversy. His call up to the main roster in 2019 as the next big monster heel seemed to be dead on arrival due to his various scandals and injuries.
---
At the beginning of his main roster run, Lars suffered a setback after an anxiety attack derailed a Wrestlemania feud with WWE legend John Cena. But instead of debuting at the Royal Rumble in January, he showed up on WWE TV in April of 2019.
A month after his official debut, Some of Sullivan's old posts on a bodybuilding forum surfaced. WWE issued Lars a $100,000 fine for his homophobic, sexist, and racist comments. He apologized for his previous hate speech and underwent sensitivity training.
According to Dave Meltzer of The Wrestling Observer, Lars's release came after he no-showed a TV taping. But why didn't WWE terminate Sullivan's contract after his initial offense?
The answer is because Vince McMahon will turn a blind eye to a wrestler's repugnancy if he deems them a valuable asset to his vision. McMahon only feels compelled to discipline a coveted member of his roster if it keeps sponsors and shareholders happy.
WWE has a storied history of looking the other way when a top superstar violates company policy or breaks the law. They've been very transparent when some of their employees have done so, but they've consistently made exceptions for wrestlers who were big earners and upper management favorites.
For example, in 1983, WWE Hall of Famer Jimmy "Superfly" Snuka was the prime suspect in the murder of his girlfriend, Nancy Argentino. Despite not being charged until 32 years after Argentino's death, Snuka's involvement in such a tragic ordeal should've been grounds for dismissal.
But his popularity amongst fans of the then-WWF was too valuable for the company, both literally and figuratively. Snuka was a recurring act in WWE until his death in 2017.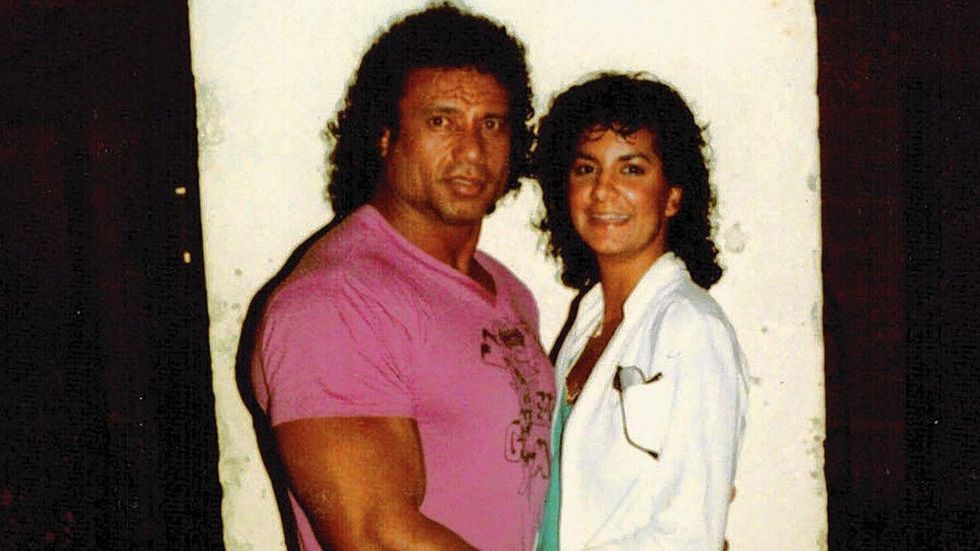 Jimmy Snuka and Nancy Argentino
In June 2020, NXT Superstar Velveteen Dream became one of the many wrestlers hit with claims of sexual abuse during professional wrestling's #SpeakingOut movement. Dream (real name Patrick Clark Jr.) allegedly sent nude photos of himself to a minor.

WWE removed Velveteen Dream from television pending an investigation — only for him to return to TV two months later. He, like Sullivan, is another superstar that the higher-ups believe to be the future of the business.
Now, according to the dirt sheets, Dream's days in WWE are coming to an end. The level of controversy surrounding his presence in the company doesn't seem to be going away as they intended. Had WWE ripped the band-aid off and released him in June of last year, there wouldn't be a need to do so now.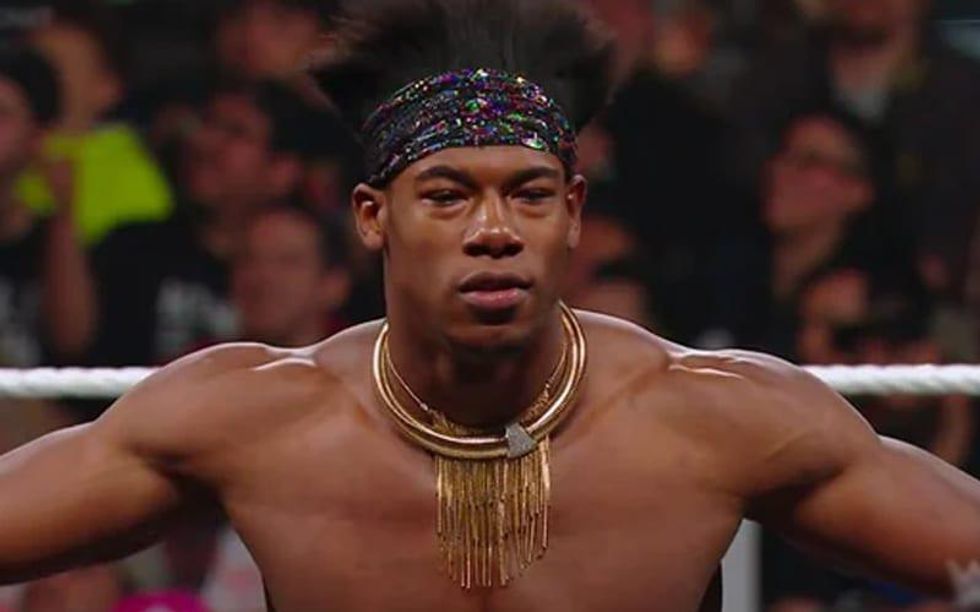 Velveteen Dream
Sullivan's long-overdue release only highlights WWE's repeated avoidance of accountability. They pride themselves on being a company that celebrates inclusion and diversity but have dawdled to remove employees who haven't done so and who've done worse.

Moving forward, WWE has to remove its biases when penalizing popular superstars. Keeping a problematic superstar on the roster may pay-off in the short term, but it will cost Vince McMahon so much more in the long run.
Jon Soohoo/Los Angeles Dodgers
Earlier this week we released the first half of our 2021 power rankings for the upcoming MLB season.
Now that we know who ranks 30-16, we can take a look at the rest of the 15 teams, most of whom will be vying for playoff positions and dreaming about a World Series championship. It's been a wild offseason so far as we've seen a handful of superstar players finding new homes, and top contenders have gotten even better as teams attempt to separate themselves from the rest of the competition.
The Padres, Mets, and Cardinals all made attempts to improve their rosters to catch up with the Dodgers, but the defending champs made a splashy move themselves by signing one of the biggest fish in the free agent pond this winter by acquiring starting pitcher Trevor Bauer who they lured away from the Cincinnati Reds.
Position players, you're up! https://t.co/N9LADklt0r

— Los Angeles Dodgers (@Los Angeles Dodgers)1614015548.0
2021 may be a season that depicts the haves and the have-not's more than any other in recent history. Thus far, we've seen the top teams spending to get better, and the bottom dwellers shedding whatever talent they have left to build for the future. Let's take a look at the teams that have a good shot to win this season.
15. Los Angeles Angels
2020: Finished 4th in AL West (26-34)
This is a perfect spot for the Angels dead center in the middle of the rankings. The Angels have had Mike Trout for his entire illustrious career, and the entire duration of it has been an utter and complete waste. Trout is undoubtedly one of the most individually talented players the league has seen in 100 years, but whether it's his mentality, leadership skills, or an incapable organization around him, it hasn't resulted in any tangible success.
High, middle, or low, @MikeTrout can hit everything. https://t.co/NdBVWjSJWW

— MLB (@MLB)1613781559.0
The team added some arms to help with their effort to leap over the A's and/or Astros in the standings this year, but offensively they only get Shohei Ohtani back, maybe? The fact that Trout has been able to go through most of his career without being criticized for his inability to help his team to the postseason baffles me. Don't forget that Trout had the opportunity to leave the Angels and test free agency to find himself in a better situation to win, but he chose to stay in California collecting a half billion dollar check while toiling in Middlesville USA with the Angels.

<p><strong>14. Cleveland Indians</strong></p><p><strong>2020: Finished T-2nd in AL Central (35-25)</strong></p><p>Cleveland is in the midst of an offseason that saw them trade away Carlos Carrasco and Francisco Lindor. Lindor is a top three player at his position and a top 10 or so player in the league. So this may seem like a soft landing spot for a team on the decline, but the Indians have consistently proven the ability to reach into the farm system to pull out replacements for stars. </p> <div align="center" id="findbet_incontent_AIECBR"> <script data-cfasync="false" type="text/javascript"> freestar.config.enabled_slots.push({ placementName: "findbet_incontent_4", slotId: "findbet_incontent_AIECBR" }); </script> </div> <div class="rm-shortcode" data-rm-shortcode-id="84b9a5cd818ce618ceca537f93309579" id="5e79a"><blockquote class="twitter-tweet twitter-custom-tweet" data-partner="rebelmouse" data-twitter-tweet-id="1363188810679484417"><div style="margin:1em 0">Cy Young winner Shane Bieber out of Covid-quarantine and has rejoined Tribe's bubble in Goodyear. Working out today.</div> — paul hoynes (@paul hoynes)<a href="https://twitter.com/hoynsie/statuses/1363188810679484417">1613844513.0</a></blockquote></div><p>We have seen them do this since they've been regularly making playoff appearances and winning division titles since the mid 90's. The Tribe did add Eddie Rosario and Amed Rosario who will be nice additions to a lineup void of Lindor's bat, but this should be a transition year for an organization looking for their next franchise player. Unless the Twins and White Sox collapse, expect Cleveland to finish where they did last season, 3rd in the AL Central.</p><p><strong>13. Milwaukee Brewers</strong></p><p><strong>2020: Finished 4th in NL Central (29-31)</strong></p> <div align="center" id="findbet_incontent_QTR46V"> <script data-cfasync="false" type="text/javascript"> freestar.config.enabled_slots.push({ placementName: "findbet_incontent_5", slotId: "findbet_incontent_QTR46V" }); </script> </div> <p>Somehow the Brewers made it to the playoffs last year even as former MVP Christian Yelich had a terrible season. Yelich only two years removed from his MVP award hit a paltry .205 with 12 home runs, and his OPS went from 1.100 in 2019 to .786 in 2020. The Brew Crew were also without leadoff man Lorenzo Cain who also provides excellent defense in the outfield. Both will be hoping to turn the team's fortunes around this year, and they'll be joined by Kolten Wong who comes over from Saint Louis. </p><div class="rm-shortcode" data-rm-shortcode-id="1e22875d7f385f7fe482344e68958a46" id="62b68"><blockquote class="twitter-tweet twitter-custom-tweet" data-partner="rebelmouse" data-twitter-tweet-id="1363941341541978113"><div style="margin:1em 0">Poetry in motion. @ChristianYelich | #CactusCrew https://t.co/2nuqQlF5Af</div> — Milwaukee Brewers (@Milwaukee Brewers)<a href="https://twitter.com/Brewers/statuses/1363941341541978113">1614023931.0</a></blockquote></div><p>Milwaukee has some solid arms, Brandon Woodruff and Corbin Burnes lead their starting rotation, and Josh Hader and Devin Williams provide high end stoppers in the bullpen. The Brewers will have stiff competition in the form of the Cardinals and Cubs within their division, and it will be a dogfight in the NL Central all year.<br/></p> <div align="center" id="findbet_incontent_135R2Z"> <script data-cfasync="false" type="text/javascript"> freestar.config.enabled_slots.push({ placementName: "findbet_incontent_6", slotId: "findbet_incontent_135R2Z" }); </script> </div> <p><br/></p><p><strong>12. Tampa Bay Rays</strong></p><p><strong>2020: Finished 1st in AL East (40-20)</strong></p><p>While the Rays' run to the World Series in 2020 may have been a bit of a surprise, once we saw them play it appeared that they had a solid foundation to build a dynasty upon. Since losing to the Dodgers though they have begun deconstructing the team that almost got them to the promised land. </p><p>Team ace Blake Snell was traded to the Padres and Charlie Morton walked as a free agent. The team has indicated they may be open to trading away more players before the deadline this season. It would be a quick fall from grace for a team that looked to be on the rise behind the play of Randy Arozarena down the stretch last year. </p><div class="rm-shortcode" data-rm-shortcode-id="59c5c36005d5462d86b3faed1abb1bef" id="7fe2b"><blockquote class="twitter-tweet twitter-custom-tweet" data-partner="rebelmouse" data-twitter-tweet-id="1364220155199442945"><div style="margin:1em 0">#Rays World Series stars Brett Phillips and Randy Arozarena head out for first full squad workout https://t.co/PhQ2rmgpNr</div> — Marc Topkin (@Marc Topkin)<a href="https://twitter.com/TBTimes_Rays/statuses/1364220155199442945">1614090405.0</a></blockquote></div><p>The Yankees will be very good, Toronto should be much improved, and Boston will be better. The good news for Rays fans is that they still play in a division with the Orioles. <br/></p><p><br/></p><p><strong>11. Toronto Blue Jays</strong></p><p><strong>2020: Finished 3rd in AL East (32-28)</strong></p><p>Adding George Springer and Marcus Semien to a lineup that already included Vladimir Guerrero Jr., Bo Bichette, Cavan Biggio, and Lourdes gurriel Jr. makes Toronto one of the most dangerous batting orders in the American League. Hyun-Jin Ryu was a Cy Young Award finalist in 2020, but the Jays will likely pursue some help for the rotation via a trade before the deadline. </p><div class="rm-shortcode" data-rm-shortcode-id="fae6c447ba35464554bc4fd0aa586741" id="00c1e"><blockquote class="twitter-tweet twitter-custom-tweet" data-partner="rebelmouse" data-twitter-tweet-id="1363975136643330056"><div style="margin:1em 0">Sights from (🎥 #BlueJays) camp in Dunedin, Florida. INF Vladimir Guerrero Jr. https://t.co/k67ZrRU4pb</div> — Hazel Mae (@Hazel Mae)<a href="https://twitter.com/thehazelmae/statuses/1363975136643330056">1614031988.0</a></blockquote></div><p>The team should produce plenty of offense, but the question for them is how many runs they can limit their opponents to. Playing in a division with the Yankees and Red Sox means needing a lot of arms to get to the top of this division. <br/></p><p><br/></p><p><strong>10. Houston Astros</strong></p><p><strong>2020: Finished 2nd in AL West (29-31)</strong></p><p>Unfortunately Houston is still a good baseball team. For as much as I'd like to see them go winless and all of their players be banned from the MLB for life, that isn't going to happen. Instead I have to take solace in the fact that they will be without Justin Verlander who is recovering from Tommy John surgery which should be enough to keep them from making yet another deep playoff run. </p><div class="rm-shortcode" data-rm-shortcode-id="e53ffb7d18fc71eef7e86e760b8b31d8" id="91e6f"><blockquote class="twitter-tweet twitter-custom-tweet" data-partner="rebelmouse" data-twitter-tweet-id="1363945601424048131"><div style="margin:1em 0">Carlos Correa can become a free agent after the season: "If the #Astros want to extend me I would like to get it do… https://t.co/QdKnXSq3DI</div> — Mark Berman (@Mark Berman)<a href="https://twitter.com/MarkBermanFox26/statuses/1363945601424048131">1614024946.0</a></blockquote></div><p>Offensively they're still very talented. They fell just short of a third World Series appearance even with down years from Alex Bregman, Carlos Correa and Jose Altuve. The team lost George Springer to the Blue Jays, but they resigned Michael Brantley. The Astros have a few good young arms in the farm system, and they may be needed this season to fill in for their ace Verlander.<br/></p><p><br/></p><p><strong>9. Saint Louis Cardinals</strong></p><p><strong>2020: Finished 3rd in NL Central (30-28)</strong></p><p>The acquisition of all-star third baseman Nolan Arenado makes the Cardinals the favorite to win the NL Central this season. The Cubs finished <em>just</em> in front of them last year and now they're without Yu Darvish who they sent to San Diego. Arenado and Paul Goldschmidt present a problem for opposing pitchers in the middle of this order, and they have a very solid pitching staff to support their offense. </p><div class="rm-shortcode" data-rm-shortcode-id="10445dce5e270b8882714cc90c8627c7" id="c9f0b"><blockquote class="twitter-tweet twitter-custom-tweet" data-partner="rebelmouse" data-twitter-tweet-id="1361765473155575809"><div style="margin:1em 0">Francisco Lindor, Carlos Carrasco, Nolan Arenado, Blake Snell, Yu Darvish, and Josh Bell were all traded this offse… https://t.co/rEuT1Tz7Ad</div> — Danny Vietti (@Danny Vietti)<a href="https://twitter.com/DannyVietti/statuses/1361765473155575809">1613505163.0</a></blockquote></div><p>With no <em>real</em> powerhouse contenders in the NL Central the path is clearing for the Cards to return to the top of the standings in the division, and just maybe another World Series appearance.<br/></p><p><br/></p><p><strong>8. Washington Nationals</strong></p><p><strong>2020: Finished T-4th in NL East (26-34)</strong></p><p>After winning the World Series in 2019, the Nationals appeared to be dealing with a major championship hangover in 2020. Finishing at the bottom of their division and looking flat most of the year, the Nationals decided they needed some new blood on the roster entering 2021. </p><div class="rm-shortcode" data-rm-shortcode-id="4ff4d6f26bc962fddcc5a847200aefe9" id="790fe"><blockquote class="twitter-tweet twitter-custom-tweet" data-partner="rebelmouse" data-twitter-tweet-id="1362512231145988099"><div style="margin:1em 0">TASK: Choose a 22-year-old. 🔃 for Juan Soto 💙 for Fernando Tatis Jr https://t.co/3VTOxdq7nE</div> — Dan Clark Sports (@Dan Clark Sports)<a href="https://twitter.com/DanClarkSports/statuses/1362512231145988099">1613683204.0</a></blockquote></div><p>Stephen Strasburg was injured a lot in 2020, but when healthy he's part of a lethal rotation that includes himself, Max Scherzer and Patrick Corbin. Washington also brought in Jon Lester to solidify the rotation, and Brad Hand who has been a proven closer in both the American and National League. To round out the team's offseason acquisitions all-star first baseman Josh Bell was acquired from the Pirates, and long time Cub, Kyle Schwarber was signed as a free agent. <br/></p><p>Overall the Nationals did a lot to improve the club and most importantly they added depth in places they needed to, especially with the addition of Lester who can alleviate any losses to the starting rotation due to injury.</p><p><br/></p><p><strong>7. Minnesota Twins</strong></p><p><strong>2020: Finished 1st in AL Central (36-24)</strong></p><p>Minnesota looked the part of a championship contender during the 2020 regular season, but were swept by the Astros in the Wild Card round of the playoffs 2-0. With one of the highest run producing lineups in baseball, the Twins will return mostly the same roster with some minor improvements on the defensive side. </p><div class="rm-shortcode" data-rm-shortcode-id="a11aa6a2333a9d12aa51c88079cb3280" id="34271"><blockquote class="twitter-tweet twitter-custom-tweet" data-partner="rebelmouse" data-twitter-tweet-id="1356826824068726786"><div style="margin:1em 0">Nelson Cruz is heading back to the Twins on a 1-year, $13M deal. (via @JeffPassan &amp; @jonmorosi) https://t.co/BAle0MOOiJ</div> — FOX Sports: MLB (@FOX Sports: MLB)<a href="https://twitter.com/MLBONFOX/statuses/1356826824068726786">1612327698.0</a></blockquote></div><p>Andrelton Simmons was brought in, who is a former Gold Glove award winner, and J.A. Happ and Alex Colome will add to an already strong group of pitchers. There are quite a few strong contenders in the AL Central this season, but Minnesota is hoping that their explosive offense will be enough to keep them at the top of the division in 2021. <br/></p><p><br/></p><p><strong>6. New York Mets</strong></p><p><strong>2020: Finished T-4th in NL East (26-34)</strong></p><p>The Mets were one of the first teams to strike with a major move this offseason. By making the trade with Cleveland to acquire Francisco Lindor and Carlos Carrasco, the Mets fast-tracked their timetable for winning a championship. Even in the current state of the league where we have giants like the Dodgers and Yankees standing in the way, the Mets will be toting a starting rotation that will include Jacob deGrom, the aforementioned Carrasco, and the returning Marcus Stroman who opted out in 2020 and Noah Syndergaard who missed last year because of Tommy John surgery. </p><div class="rm-shortcode" data-rm-shortcode-id="43b436c564e2461006ec5bf49f3d6ac3" id="c45ae"><blockquote class="twitter-tweet twitter-custom-tweet" data-partner="rebelmouse" data-twitter-tweet-id="1363897386251214853"><div style="margin:1em 0">Star gazing! 🤩 https://t.co/vtuiomF8Ag</div> — New York Mets (@New York Mets)<a href="https://twitter.com/Mets/statuses/1363897386251214853">1614013451.0</a></blockquote></div><p>As for Lindor, he will join a lineup that already includes Michael Conforto, Pete Alonso, and Dominic Smith. The Mets should be considered one of the favorites to reach the World Series out of the NL if they can stay healthy. Even though they missed out on the Trevor Bauer sweepstakes, it already seems like people have forgotten how impactful the Lindor and Carrasco acquisitions by New York are going to affect baseball this Fall.<br/></p><p><br/></p><p><strong>5. Chicago White Sox</strong></p><p><strong>2020: Finished T-2nd in AL Central (35-25)</strong></p><p>The <em>other</em> Chicago baseball team is starting to look like the lead dog in the Windy City. As the Cubs have a bunch of major stars playing on expiring contracts, the White Sox are a team on the rise. After making the playoffs for the first time in over a decade last season, the Sox are looking to build upon the success they've started to enjoy.</p><div class="rm-shortcode" data-rm-shortcode-id="81b0d9d5d15ea178c24fe818f055cd12" id="006de"><blockquote class="twitter-tweet twitter-custom-tweet" data-partner="rebelmouse" data-twitter-tweet-id="1364017160868290569"><div style="margin:1em 0">Big goals for the Big Baby. https://t.co/xwVKJtrOda</div> — Chicago White Sox (@Chicago White Sox)<a href="https://twitter.com/whitesox/statuses/1364017160868290569">1614042008.0</a></blockquote></div><p>With one of the most dangerous lineups in baseball the organization knew they needed to add some arms to get them further than they got last year. In December, the team traded for starter Lance Lynn who will join Lucas Giolito and Dallas Keuchel to form a very formidable front end rotation. But maybe more important for the team's success was the signing of Liam Hendriks who will serve as the team's closer. Hendriks had been fantastic in Oakland the past few seasons and helped them during their playoff run in 2020. <br/></p><p>Long story short, the White Sox are a major World Series contender.</p><p><br/></p><p><strong>4. Atlanta Braves</strong></p><p><strong>2020: Finished 1st in NL East (35-25)</strong></p><p>Atlanta wants another shot at the Dodgers this year after losing to them in the NLCS in 2020. After Mike Soroka went down with a torn Achilles, the rotation felt a little thin to be going up against the likes of the Dodgers or any other World Series contender. It was their offense led by the performance of Marcell Ozuna that really kept them advancing throughout the year.</p><div class="rm-shortcode" data-rm-shortcode-id="e84e03dc16687524932bf69e3f2124a5" id="26fd7"><blockquote class="twitter-tweet twitter-custom-tweet" data-partner="rebelmouse" data-twitter-tweet-id="1362570423855181835"><div style="margin:1em 0">Five @Braves land in the #Top100RightNow ▪️#4 Freddie Freeman ▪️#7 Ronald Acuña Jr. ▪️#37 Marcell Ozuna ▪️#70 Max… https://t.co/tf4BaUDqTw</div> — FOX Sports: Braves (@FOX Sports: Braves)<a href="https://twitter.com/FOXSportsBraves/statuses/1362570423855181835">1613697079.0</a></blockquote></div><p>The team made it a priority to resign Ozuna who was an MVP candidate in 2020, and also addressed their starting rotation by bringing in Drew Smyly and Charlie Morton. It's unknown when Soroka will be ready to return, but when he does the Braves' starting pitching will go from being a weakspot in 2020 to a strength in 2021. Max Fried and Ian Anderson both improved while being asked to lead the rotation and any progression from them could mean trouble for the rest of the NL East this season.<br/></p><p><br/></p><p><strong>3. New York Yankees</strong></p><p><strong>2020: Finished 2nd in AL East (33-27)</strong></p><p>While the Yankees haven't made any splashy moves like the teams ahead of them on this list, they have made some very smart ones. For a short time it looked like the team and DJ LeMahieu weren't going to be able to come to terms on a new deal, but the two sides agreed to a six year contract last month. Retaining their star second baseman means the Bronx Bombers will get to run it back with the lineup they were hoping to be out there last season.</p><div class="rm-shortcode" data-rm-shortcode-id="5933bfc0c658dd23d563c48ef6f159e5" id="b3a3a"><blockquote class="twitter-tweet twitter-custom-tweet" data-partner="rebelmouse" data-twitter-tweet-id="1363870584178892800"><div style="margin:1em 0">Full squad's here 💪 https://t.co/ocDHvGpQFd</div> — New York Yankees (@New York Yankees)<a href="https://twitter.com/Yankees/statuses/1363870584178892800">1614007061.0</a></blockquote></div><p>Injuries have been a thorn in the side of the organization over the past few seasons, but <em>if</em> they can keep this roster intact the Yankees should undoubtedly contend from start to finish. Two pitchers the team brought in this offseason are coming off injuries of their own, but Jameson Taillon and Corey Kluber both have high ceilings if they're able to return to previous form. Luis Severino is also expected to return at some point in 2021 after Tommy John surgery, but the team will be without Masahiro Tanaka who decided to return to play in Japan this offseason. <br/></p><p>As long as Gerrit Cole and their bats are working, the Yankees could be adding some more hardware to their crowded trophy room.</p><p><br/></p><p><strong>2. San Diego Padres</strong></p><p><strong>2020: Finished 2nd in NL West (37-23)</strong></p><p>The Padres started scratching the surface of what this team could be in 2020. Even though the Dodgers knocked them out of the playoffs in the NLDS, the Padres weren't expected to be there in the first place. That alerted the Padres' brass that this team is ready to win <em>now</em>. As a result we have seen San Diego be very active this offseason and now have one of the best starting rotations in baseball.</p><div class="rm-shortcode" data-rm-shortcode-id="06705c8c755ea3d75ee37516ab532b00" id="fc2ed"><blockquote class="twitter-tweet twitter-custom-tweet" data-partner="rebelmouse" data-twitter-tweet-id="1363941765451898881"><div style="margin:1em 0">No longer unwritten. 🖋 https://t.co/MeyCBkvkgl</div> — San Diego Padres (@San Diego Padres)<a href="https://twitter.com/Padres/statuses/1363941765451898881">1614024032.0</a></blockquote></div><p>The club traded for Yu Darvish (8-3, 2.01 ERA), Joe Musgrove (1-5, 3.86) and Blake Snell (4-2, 3.24 ERA) who will join Dinelson Lamet and Chris Paddack. The extension of shortstop Fernando Tatis Jr. proves that the club is dedicated to long term success and they've identified Tatis as the focal point to build around. The only offensive addition was Ha-seong Kim from the KBO who can rake, but the Padres lineup will look mostly the same as last year. Don't mess with success.<br/></p><p><br/></p><p><strong>1. Los Angeles Dodgers</strong></p><p><strong>2020: Finished 1st in NL West (43-17)</strong></p><p>No surprise here. The rich got richer this offseason and the defending champs will enter 2021 as the favorite to do it again. Their offense will be led again by Mookie Betts, Corey Seager, Max Muncy, Justin Turner, and Cody Bellinger but they can hurt you 1 through 9 in the order and have reserves that can continue that trend.</p><div class="rm-shortcode" data-rm-shortcode-id="45f8ab0eb7d121ca47191deeb234bba4" id="0634b"><blockquote class="twitter-tweet twitter-custom-tweet" data-partner="rebelmouse" data-twitter-tweet-id="1363198165835386881"><div style="margin:1em 0">Walker Buehler said he thinks Trevor Bauer's personality will fit in just fine with the team and the starting rotat… https://t.co/s9F4kxbpS9</div> — Blake Harris (@Blake Harris)<a href="https://twitter.com/BlakeHarrisTBLA/statuses/1363198165835386881">1613846744.0</a></blockquote></div><p>More impressive will be there rotation after signing Trevor Bauer to add to Walker Buehler and Clayton Kershaw. This is a baseball team designed to win a lot of games, and in a playoff series opponents will have to worry about seeing their elite three starters twice. With so many great teams entering the 2021 season, the Dodgers still seem far and away in a league of their own.<br/></p><h3></h3><p>It may take some in season trades for anyone to seriously contend with LA this year.</p>
Keep reading...
Show less
Michael Reaves/Getty Images
The 2021 MLB season is coming sooner than you'd think, judging by the temperatures we're seeing across the country.
As spring training is right around the corner, FindBet is releasing their initial power rankings for the 2021 season. These rankings will be updated throughout the season; but based on what teams have done since the end of last year, here are where we see all 30 teams standing going into this new campaign.
<p>We have seen some superstar players find new homes this offseason including Nolan Arenado, Blake Snell, and Francisco Lindor, just to name a couple. With some major contenders making moves to put themselves in a position to unseat the Dodgers as the reigning champs, this year is already shaping up to be a hot summer. </p><div class="rm-shortcode" data-rm-shortcode-id="2dcaf4df27666b6f646652050a9c532d" id="a6eee"><blockquote class="twitter-tweet twitter-custom-tweet" data-partner="rebelmouse" data-twitter-tweet-id="1362220016582627329"><div style="margin:1em 0">Agents for Corey Seager, Francisco Lindor, Carlos Correa and Javier Baez upon seeing Fernando Tatis Jr. contract ex… https://t.co/1KPvsMMpOf</div> — Bill Plunkett (@Bill Plunkett)<a href="https://twitter.com/billplunkettocr/statuses/1362220016582627329">1613613535.0</a></blockquote></div><p>Let's jump into the power rankings.<br/></p><p><!-- Ezoic - under_second_paragraph - under_second_paragraph --> <div id="ezoic-pub-ad-placeholder-813"><center><script async="" src="//pagead2.googlesyndication.com/pagead/js/adsbygoogle.js"></script> <ins class="adsbygoogle" data-ad-client="ca-pub-4301469008561137" data-ad-slot="9626795938" style="display:inline-block;width:468px;height:60px"></ins> <script> (adsbygoogle = window.adsbygoogle || []).push({}); </script></center></div> <!-- End Ezoic - under_second_paragraph - under_second_paragraph --></p><p><strong>30. Pittsburgh Pirates </strong></p><p><strong>2020: Finished 5th in NL Central (19-41)</strong></p> <div align="center" id="findbet_incontent_F5AS25"> <script data-cfasync="false" type="text/javascript"> freestar.config.enabled_slots.push({ placementName: "findbet_incontent_2", slotId: "findbet_incontent_F5AS25" }); </script> </div> <p>The Pirates finished with the worst record in baseball in the 60 game 2020 season. This offseason has seen them ship out starting pitchers, Joe Musgrove and Jameson Taillon along with all-star first baseman Josh Bell. 2021 is <em>not</em> going to be any better for Pirate fans, if anything it's going to be worse.</p><div class="rm-shortcode" data-rm-shortcode-id="33d12a2b41c4940f1358501a22af0b45" id="c190e"><blockquote class="twitter-tweet twitter-custom-tweet" data-partner="rebelmouse" data-twitter-tweet-id="1362887513103364099"><div style="margin:1em 0">Monster win total of 104 for the Los Angeles #Dodgers. Meanwhile the poor Pittsburgh #Pirates are below 60. https://t.co/HhQIX1jyx2</div> — . (@.)<a href="https://twitter.com/_CoronaLime_/statuses/1362887513103364099">1613772679.0</a></blockquote></div><p><br/></p>
Keep reading...
Show less
Getty Images, AP
Whether it all falls down like Kim and Kanye's marriage or you found your only one, scouring through the waiver wire is bound to leave you paranoid.
But if you want to be stronger and have more power in your fantasy leagues, take four, five seconds (or more) to read this column so you can find free-agent gems like a gold digger or drop a player that you don't like.
Here are some amazing and not so amazing players from the last week to help your team become champions.
Um…Jesus Walks.
<h3><u>Booms</u></h3><p><strong>Robert Covington Forward/Center Portland Trail Blazers</strong></p><p>Some players were made for small-ball basketball while others flounder with the challenge. Robert Covington has been the former for the past week.</p><p>The former full-time small forward has flourished playing power forward and center in small-ball lineups the past few years and he's flexing that versatility in Portland. Last week, he averaged an unremarkable 9.7 points, but he added 9.3 rebounds, two made threes, 1.3 steals and a ridiculous 4.7 blocks a game.</p> <div align="center" id="findbet_incontent_LZBTKT"> <script data-cfasync="false" type="text/javascript"> freestar.config.enabled_slots.push({ placementName: "findbet_incontent_2", slotId: "findbet_incontent_LZBTKT" }); </script> </div> <div class="rm-shortcode" data-rm-shortcode-id="fcfef53fc211e6b23cff911ca402bab3" id="61088"><blockquote class="twitter-tweet twitter-custom-tweet" data-partner="rebelmouse" data-twitter-tweet-id="1363714186631467014"><div style="margin:1em 0">I see you Robert Covington! 3P% Dec - 18.8% Jan - 30.3% Feb - 41.1% https://t.co/n3QDMIp9m1 #RipCity https://t.co/275j3Jt2cG</div> — Team Mom (@Team Mom)<a href="https://twitter.com/tcbbiggs/statuses/1363714186631467014">1613969773.0</a></blockquote></div><p>I don't care what your height is. If you're blocking 4.7 blocks a game, you're definitely worth an add.<br/></p><p><!-- Ezoic - under_second_paragraph - under_second_paragraph --> <div id="ezoic-pub-ad-placeholder-813"><center><script async="" src="//pagead2.googlesyndication.com/pagead/js/adsbygoogle.js"></script> <ins class="adsbygoogle" data-ad-client="ca-pub-4301469008561137" data-ad-slot="9626795938" style="display:inline-block;width:468px;height:60px"></ins> <script> (adsbygoogle = window.adsbygoogle || []).push({}); </script></center></div> <!-- End Ezoic - under_second_paragraph - under_second_paragraph --></p><p><strong>Davis Bertans Forward/Center Washington Wizards</strong></p><p>The beginning of the season was not kind to the usually accurate Bertans, who was only shooting 33.9 percent from the field heading into last week. For one week at least, it looks like the Latvian Laser has his rhythm back.</p><div class="rm-shortcode" data-rm-shortcode-id="7587e793c7b8d1679c751d4bcb7c5039" id="bb286"><blockquote class="twitter-tweet twitter-custom-tweet" data-partner="rebelmouse" data-twitter-tweet-id="1341911476034883587"><div style="margin:1em 0">My goodness, Davis Bertans is a SNIPER. 🔥 https://t.co/zmnHnorE2r</div> — Hoop Central (@Hoop Central)<a href="https://twitter.com/TheHoopCentral/statuses/1341911476034883587">1608771602.0</a></blockquote></div><p>Bertans hit 60.7 percent of his shots, including 64 percent from three-point range, resulting in an average of 5.3 threes made per game the last three games. He also contributed 19.7 points and one steal per game to round out what might be a turning point for the fifth-year player.<br/></p><p><br/></p><p><strong>Terrence Ross Guard/Forward Orlando Magic</strong></p><p>The Magic may be struggling to reach even the play-in tournament, but Terrence Ross is doing his part to keep the team in the hunt. The thirty-year-old vet is having his best year and last week he was on fire.</p> <div align="center" id="findbet_incontent_2W7F69"> <script data-cfasync="false" type="text/javascript"> freestar.config.enabled_slots.push({ placementName: "findbet_incontent_3", slotId: "findbet_incontent_2W7F69" }); </script> </div> <div class="rm-shortcode" data-rm-shortcode-id="33c0942dc031bd40a13ef2530f75e2fd" id="9ff91"><blockquote class="twitter-tweet twitter-custom-tweet" data-partner="rebelmouse" data-twitter-tweet-id="1363151551259410437"><div style="margin:1em 0">Terrance Ross is one of the few players that probably moves the needle at least by some margin. He's number 1 on my… https://t.co/4Lzjdncuca</div> — James Garcia (@James Garcia)<a href="https://twitter.com/JHappyChillmore/statuses/1363151551259410437">1613835630.0</a></blockquote></div><p>He averaged 23.7 points in three games while shooting 53.1 percent from the field, hitting four three-pointers and stealing 1.7 balls per game in that same span. If you have a chance to grab the Human Torch on the waiver wire, don't hesitate.<br/></p><p><strong>Robert Williams Center Boston Celtics</strong></p><p>On a team with Jayson Tatum, Jaylen Brown and Kemba Walker, other players tend to fall by the wayside in fans' minds, but one name fantasy managers should remember is Robert Williams.</p><div class="rm-shortcode" data-rm-shortcode-id="818b5d1e74b5cc6ba2550fa66b9fcb42" id="97629"><blockquote class="twitter-tweet twitter-custom-tweet" data-partner="rebelmouse" data-twitter-tweet-id="1363596740251779073"><div style="margin:1em 0">Robert Williams III on both ends! @celtics 30 @PelicansNBA 28 2Q underway 📺 ABC https://t.co/SHIilV1drX</div> — NBA (@NBA)<a href="https://twitter.com/NBA/statuses/1363596740251779073">1613941771.0</a></blockquote></div><p>He might have the sexiest stat lines, but he does enough dirty work that will help your team in key areas. This past week, he hit 78.3 percent of his shots, turned the ball over 0.5 times, grabbed 7.8 rebounds, stole 1.8 balls and blocked 2.5 shots per game. That is efficient production in five categories available in 27% of Yahoo leagues. Why haven't you picked him up yet?!<br/></p> <div align="center" id="findbet_incontent_M3VHEZ"> <script data-cfasync="false" type="text/javascript"> freestar.config.enabled_slots.push({ placementName: "findbet_incontent_4", slotId: "findbet_incontent_M3VHEZ" }); </script> </div> <h3><u>Busts</u></h3><p><strong>Lou Williams Guard Los Angeles Clippers</strong></p><p>Last week, Lou Williams was back to being Lemon Pepper Lou. This week, he's right back to being Louis Williams, the struggling shooter.</p><div class="rm-shortcode" data-rm-shortcode-id="fc08ecec0a61706eaf61f5f9fb5a3e39" id="1de20"><blockquote class="twitter-tweet twitter-custom-tweet" data-partner="rebelmouse" data-twitter-tweet-id="1358845854971400194"><div style="margin:1em 0">The Clippers have made it "widely known" that Lou Williams is available for trade, via Bleacher Report.</div> — Legion Hoops (@Legion Hoops)<a href="https://twitter.com/LegionHoops/statuses/1358845854971400194">1612809072.0</a></blockquote></div><p>While he has been averaging 14.5 points a game, he's only shot 38.1 percent from the field and only hitting one three per game in that same span. He has been a decent enough playmaker to offset some of his inaccuracy (five assists per game), so it may be worth it to hold onto him for at least another week.<br/></p><p><script async="" src="https://pagead2.googlesyndication.com/pagead/js/adsbygoogle.js"></script> <ins class="adsbygoogle" data-ad-client="ca-pub-4301469008561137" data-ad-format="fluid" data-ad-layout="in-article" data-ad-slot="1863811088" style="display:block; text-align:center;"></ins> <script> (adsbygoogle = window.adsbygoogle || []).push({}); </script></p> <div align="center" id="findbet_incontent_EX0VLB"> <script data-cfasync="false" type="text/javascript"> freestar.config.enabled_slots.push({ placementName: "findbet_incontent_5", slotId: "findbet_incontent_EX0VLB" }); </script> </div> <p><strong>De'Aaron Fox Point Guard Sacramento Kings</strong></p><p>Yes, Fox still averaged 15.8 points, 9.3 assists and 18 steals last week, but he needs to provide so much more if he wants to live up to his high draft status in many fantasy leagues.</p><p>The Sacramento guard finished last week shooting 39.7 percent from the field and 60 percent from the charity stripe. He also turned the ball over 3.8 times and only made one three per game in that same span.</p><div class="rm-shortcode" data-rm-shortcode-id="c7c966bd31ce51c36b8e887a962a4d69" id="f8d2b"><blockquote class="twitter-tweet twitter-custom-tweet" data-partner="rebelmouse" data-twitter-tweet-id="1361519074237321216"><div style="margin:1em 0">De'Aaron Fox is on pace for a big night after a strong first quarter 🦊 8 PTS 2 REB 5 AST https://t.co/H4TZOCl41I</div> — Franklin Cartoscelli (@Franklin Cartoscelli)<a href="https://twitter.com/FCartoscelli3/statuses/1361519074237321216">1613446417.0</a></blockquote></div><p>It may be time for Fox to be an All-Star, but his lack of production in fantasy has some managers putting him in time out instead.<br/></p><p><br/></p><p><strong>Kevin Huerter Guard/Forward Atlanta Hawks</strong></p><p>With so many injuries and COVID absences, many managers have turned to Kevin Huerter to help boost their teams. Unfortunately, his help has been more Andy Bernard than Dwight Schrute in terms of support quality.</p><p>The Hawks guard only averaged 7.8 points on 35.3 percent shooting while only making one three-pointer and grabbing 2.3 rebounds per game. If he's putting up those kinds of numbers while averaging 33.1 minutes in that span, it may be time to move on to greener pastures.</p> <div align="center" id="findbet_incontent_8XSI24"> <script data-cfasync="false" type="text/javascript"> freestar.config.enabled_slots.push({ placementName: "findbet_incontent_6", slotId: "findbet_incontent_8XSI24" }); </script> </div> <p><strong>Russell Westbrook Point Guard Washington Wizards</strong></p><p>Wait a second! How can a guy averaging a triple-double the last week be considered a bust? Well, those are the only categories he's positively contributing to.</p><div class="rm-shortcode" data-rm-shortcode-id="b7fdb0a2cf652f36d291c2305e1a2aa9" id="e3248"><blockquote class="twitter-tweet twitter-custom-tweet" data-partner="rebelmouse" data-twitter-tweet-id="1363355896655527936"><div style="margin:1em 0">RUSSELL WESTBROOK IS NOW TIED FOR THE MOST TRIPLE DOUBLES IN THE WIZARDS FRANCHISE HISTORY IN ONLY 20 GAMES 🔥🔥🔥🔥🔥💯 https://t.co/j5avZp2Tyf</div> — J͎a͎c͎k͎0️⃣🐳 (@J͎a͎c͎k͎0️⃣🐳)<a href="https://twitter.com/RockTheBabyRuss/statuses/1363355896655527936">1613884350.0</a></blockquote></div><h3></h3><p>He's shooting 44.4 percent from the field, turning the ball over 6.7 times, accounting for 0.7 steals and 0.3 blocks all while hitting zero three-pointers the last three games. He may be a former MVP, but he is also a bottom-tier fantasy contributor in 8-cat and 9-cat formats, no matter how much he is contributing to three categories.<br/></p>
Keep reading...
Show less